Natalie Reynolds
6 tips to save money at Christmas
Has everyone out there finished their Christmas shopping while you're still wrapping your head around the post-covid lock down life?
It's not too late to save big this Christmas, here are our top tips for saving money this Christmas season.
1. Shop THIS weekend!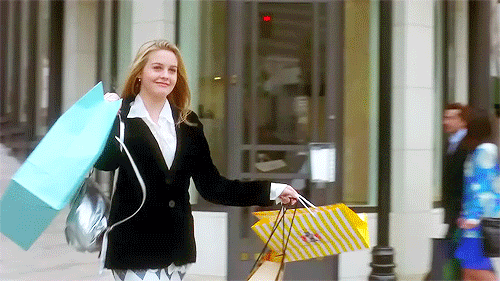 Black Friday sales are well and truly alive, and usually hang around until Cyber Monday.
Here are some of my fave buys:
Myer has 20% off Fragrance Gift sets today only
Country Road 20% off for members
Decjuba 20% off for members
Target – Black Friday – including up to 40% off on select Lego Sets
JB Hi Fi- Mega Price Blitz- loads of items on sale
Kmart- Black Friday sales, a collection of items they don't usually have in stock at the low prices they're known for
AND of course- SHOP local. Do you have a local fave? Head to their insta or facey page or in store to see if they are joining in on the Black Friday sales.
2. CASH REWARDS
Have you signed up for cash rewards? If you haven't, this is definitely one you want to jump on board for. You get a (usually) small percentage back from shopping. This is on top of the discounts you might already get at different stores. Some stores boost their offers at different times. Here are some of the cash back offers at the moment:
Uniqlo 25% cash back expires 25 Nov (usually 2%)
The Iconic 15% cash back expires 26 Nov (usually 3.5%)
Bonds has 4.2% cash back + 40% off online, expires 25 November
JD Sports 4.2% cash back + their black Friday Sale
Sign up Here*:
https://refer.cashrewards.com.au/x/fDdyQJ
You will get $20 cash back if you sign up and spend $20 at one of their retailers. AND you can get $20 cash if you tell your friends if they join too and make a purchase of over $20 with one of the retailers.
*Signing up via the link above may result in me earning a referral reward if you meet the criteria
3. ORGANISE A KK
An oldie but a goodie as the saying goes. One year with our extended family, there was probably 30 boxes of favourites gifted around. Who doesn't love a box of chockies?
HOWEVER, we ended up deciding to do a KK instead, which means we all get one nice gift, and it's a whole lot easier to shop for with our family of 30 people.
We also do KK with our immediate families. There is an app called Draw Names and you can set it all up, including who will be in the KK, set a gift limit, anonymously ask questions, have exclusions so no one gets anyone from their household.
4. A LIST AUDIT
Has the kids wish list got out of control?
A few years ago, after downsizing to a smaller home, with 2 kids having had whole class parties for their Sep and Oct birthdays, and an honest attempt at adopting a minimalist lifestyle, we asked our boys to write their Christmas wish list. Then we explained to them that the biggest gift you can have is to spend time with family. So instead of gifts, we asked if they would like for their aunties and uncles to take them to do something special together rather than a gift.
We asked them to look at their list and what they had on them and to think about if they really, really, REALLY wanted each gift on their list. We spoke about how many toys they already had, and where the toys go when they have finished using them, the impact to the environment etc. They were 7 and 8 at the time. They cut their lists right back, the things that they got for Christmas weren't lost underneath a pile of other toys that they saw fleetingly in a catalogue, but things that genuinely filled them with joy. And on top of that- they had an opportunity to spend some quality time with their family- which kept them busy over the school holidays, saved us money and gave us a little break, unless we tagged along too. It was one of our favourite Christmases.
BUT for this to work, the family has to be on board so check with them first. It can be very difficult for family who use gifting as their love language. It can also be difficult when aunties and uncles have their own kids, so you could suggest a group activity that you do together.
We aren't doing the activity this year, but we still do a list audit so they take some time to think about what is really important to them.
5. STICK TO THE LIST
Like Santa, you should be making a list. And you should stick to it!
Write down everyone you have to buy for and set a budget. And now plan- what are you going to buy for each person? Because window shopping is not your friend!
Once you have made your list, plan your shop.
- Which shops do you have to go to- online or in person- see if there are things you can get from the same locations to save on shipping and travel time?
- Can you click and collect from nearby locations?
- Is the retailer offering a black Friday or pre-Christmas shop? Does the retailer have cash rewards? Every little bit helps!
WHAT IF YOU DON'T HAVE MONEY FOR CHRISTMAS?
This list can be a great way to save money- however, we know that Christmas can be a very difficult time for people financially and these tips won't be helpful at all.
Please ask for help. I know this in itself can be hard to do.
The Salvation Army may be able to help with food hampers and gift assistance.
https://www.salvationarmy.org.au/christmas/need-help-this-christmas/food-hamper-and-gift-assistance/
Melbourne City Mission may be able to help with food, gifts and crisis accommodation
https://www.mcm.org.au/donate-now/help-this-christmas
BONUS TIP: ENJOY WHAT MELBOURNE HAS TO OFFER
Despite what we've been through the last few years, Melbourne is a truly beautiful city at Christmas time with many wonderful Christmas experiences to be enjoyed in the city for little to no cost.
https://whatson.melbourne.vic.gov.au/things-to-do/christmas
and if you enjoy a meal mid-week, don't forget to claim your Melbourne money
https://money.melbourne.vic.gov.au/?utm_source=precision&utm_medium=search&utm_campaign=MelbourneMoney2021
Share your best tips for saving money on Christmas in the comments.
I'm off to finish my list,
Nat
General Advice Disclaimer:
This represents general information only. Before making any financial or investment decisions, we recommend you consult a financial planner to take into account your personal investment objectives, financial situation and individual needs. This information is based on our personal circumstance and it will be different for everyone. Information provided on this website is general in nature and does not constitute financial advice.
Set yourself up for 2022, now is the perfect time to book an appointment with Tim for a home loan health check. You can book online HERE, or call 0434 494 656